Maxilift Marine Cranes

MAXILIFT CRANES OFFER THE FOLLOWING FEATURES: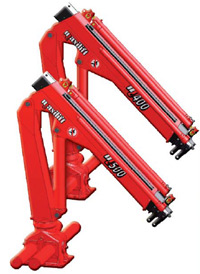 Maxilift's are very compact and take up very little space when stowed.
Maxilift hexagonal boom is constructed of high tensile steel giving it greater strength and less weight.
Counter balance valves on both lifting and extension cylinders ensure safe and smooth operation.
Crane structure is fabricated out of high tensile steel which makes the crane lighter and gives you a better payload.
High speed winch available
Double rack and pinion allows the crane a 15° slope angle
11 800 ft lbs slewing torque
Available in marine and non marine versions
MARINE TREATMENT
Sand blasting of structural elements
Painting:

Organic epoxy zinc-plating primer 20-30 µ
Bi-component epoxy priming coat 50-60 µ
Bi-component polyurethane final painting 50-60 µ

NITREG treatment on link pins
Rods treatment with guarantee of 250 hours in saline fog
Valves protection by anticorrosive treatment or painting
INOX piping
"Offshore" hoses and INOX clamps
H2 B3 Rating

Maxilift Cranes are manufactured to strict European standards. and carry a Din 15018-H2 B3 rating.
The H factor
is a measure of the structural integrity of the crane concerning the amount the crane can lift beyond its rated capacity and the additional stress of high -speed operation on the structure H1 is rated 100% and H2 is rated at 130%.


The B Factor
is a measure of the total number of cycles for which the crane is designed. Maxilift is designed for 200 000 cycles whereas a B2 crane is 63 000 cycles.
Maxilift is engineered for a working life of 15 years.


Specifications:
Lifiting Capacity: 30,300 lbs.
Crane Weight: 1000-1200 lbs.
Brochure: 

---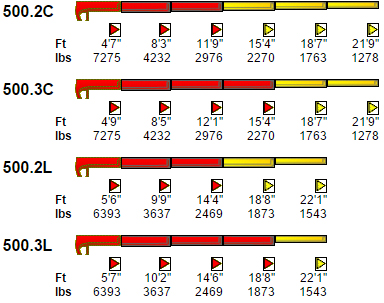 Specifications:
Lifiting Capacity: 35,300 lbs.
Crane Weight: 1000-1200 lbs.
Brochure: 

Photo Gallery