Over 30,000 Configurations – Fassi Cranes

THE WIDEST RANGE OF ANY CRANE MANUFACTURERS, FROM MICRO CRANES TO THE F1500AXP, TO SPECIAL MODELS
For Fassi, creating a new crane is the result of careful design and prototype preparation, testing and controls, which may take over two years from the original idea to the start of production. A new model is always added to the existing range for technical and performance reasons, in order to provide additional advantages for the users, according to our philosophy of a new crane "without compromise". Thus, the extent of the range is once again based on "quality": each Fassi crane has a precise reason for existing, and forms part of the "Made for you" philosophy.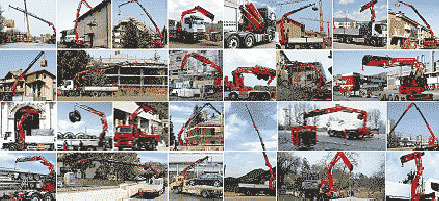 LIGHT-DUTY CRANES
Particular attention is given to the design and production of cranes with a lifting capacity of between 2 and 11 t/m, bearing in mind the growing market needs and the use of these machines. Fassi light-weight cranes, which are also available in a wide range of versions, starting from "micro" cranes, combine reduced weight, compactness and limited dimensions, but without foregoing all those factors typical of Fassi quality, both in the structure and in the details. These light-weight cranes mean that you can have Fassi quality even on light-weight trucks, even 3.5 TM (total mass)
MEDIUM-DUTY CRANES
From 13 t/m upwards we enter the realm of medium capacity cranes, which provide performance but at the same time are extremely dynamic. The Fassi production range includes machines that start from model F130A and go all the way up to model F360DXP (36 t/m), suitable to be fitted on two- and three-axle trucks, in a variety of setups. The technological fittings include all the most innovative electronic, hydraulic and mechanical components. Not without reason, most Fassi medium range cranes form part of the "Evolution" range, and are therefore fitted with devices that are state-of-theart in terms of both performance and safety. To this must be added the availability of the Prolink function and a rich series of additional accessories and devices.
HEAVY-DUTY CRANES
Fassi has revolutionized the traditional idea of heavy-weight crane, to be installed on 3 or 4-axle trucks. Starting from model F380B and all the way up to the imposing F1500AXP, these cranes stand out for their ability to combine exceptional lifting performance with a machine body that reduces structural dimensions to a minimum and aims at limiting tare weight. This is possible thanks to the use of special materials, first among which are the extremely high elasticity steels which, while they ensure formidable levels of resistance, also make it possible to optimize weight. This is why Fassi is able to offer a crane "without compromise" like the F1500AXP. Naturally, particular care is given to reliability, although this has to be reconciled with dynamics, which are an integral part of the very concept of hydraulic cranes.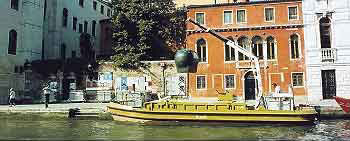 THE RANGE OF FASSI SPECIAL CRANES
XS SERIES
Hydraulic cranes designed to ensure high dynamics for frequent, intense or continuous operation. They are particularly suitable for municipal businesses and in the ecology and water-gas maintenance sector.
AS SERIES
The technological and working answer for movement and delivery of material on pallets. Particularly appreciated by logistics organisations and building material distributors.
SE SERIES
Cranes designed specifically to provide a suitable technological answer for civil engineering contractors dealing with the installation/sale of "dry walls".
T SERIES
Cranes particularly suitable for breakdown and vehicle removal services, in which it is necessary to lift vehicles.
MARINE SERIES
A specific series of cranes for marine environments. Thanks to the specially made base, installation of the winch and the protection against salt, these can be fitted on any type of cargo, fishing or leisure vessel.
DEFENCE SERIES
For over forty years, Fassi has been working with the armed forces of numerous Countries. This experience has resulted in a specific series of cranes, which are designed to be integrated with many types of military vehicle and equipment.
RAILWAY SERIES
Cranes specifically designed to be fitted on railway trucks, suitable for line maintenance.